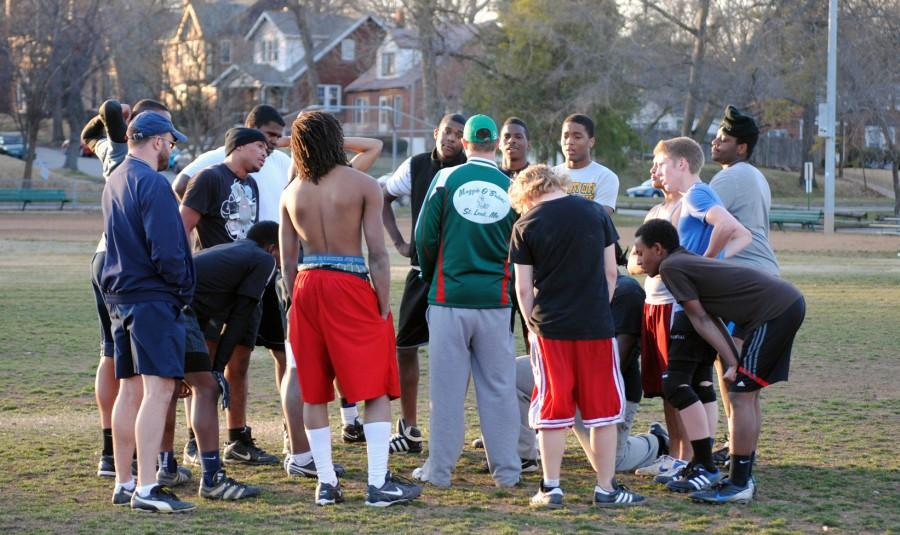 Following victories overPrioryHigh Schooland St. Louis University High, the U. City rugby team made it to the state tournament last weekend.
After losing to Park Hill, U. City beat SLUH 22-14. According to senior Adrian Ming, SLUH had been undefeated this season.
Next up, Parkway United Club.
The day was hot, there were almost no subs, and the team had no cold water. Parkway scored the first points of the game, with U. City quickly answering. After a while, though, U. City couldn't keep up and ended with a 35-19 loss.
"We had no more legs," said Ming, although now "we rank sixth in the state."
After his second year playing rugby for U. City, Ming, who has scored 8 tries this season, said, "I thank coach Leo, Terry, and Mr. P. [for getting me here]."