Sports Update
FOOTBALL
Last Friday, October 26, the U. City football team beat Normandy 28-24 at Gay Field during the first game of the District playoffs. They will face St. Charles West on Wednesday, October 31 in game two.
VOLLEYBALL
The Lady Lions volleyball team defeated Sumner, Soldan, and Roosevelt high schools to win the district championship on October 24. They also faced Lutheran South on Saturday, October 27 in Sectionals, unfortunately losing 2-0.
CROSS COUNTRY
The boys and girls cross country teams raced in the district meet at Spanish Lake Park on Saturday, October 28 and will be sending Derrick Freeman, Sam Polzin, and Ellie Hudson to the state meet in Jefferson City on Saturday, November 3.
BOYS SWIMMING
On Monday, October 22, the swim team won 6 of 10 events against Hazelwood East, beating them 61-58. On Thursday, October 25, they also defeated McCluer South Berkley 56-38, winning 8 of 10 events. They will swim next at the Conference prelims on Tuesday, October 30.
About the Writer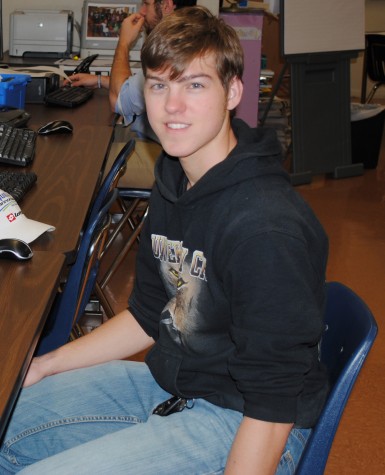 Carl Sechrist, Web Editor
I have been with the newspaper for five semesters now – that's two and a half school years. After learning the ropes in the second semester of sophomore...