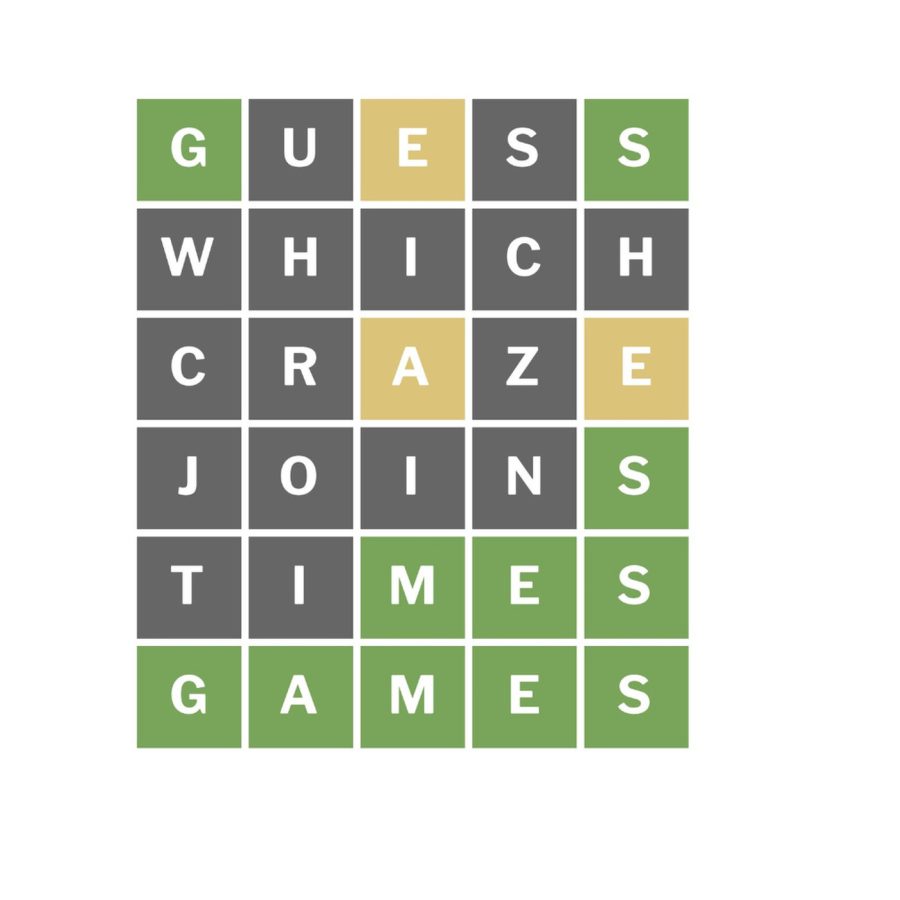 Wordle, the word-based guessing game, has taken the world by storm. A simple idea, but a challenging game. The basic rules: the player has six tries to guess a five-letter word. After every guess, the player is given a hint to help continue in the game. If a letter turns green, it means that it is in the word in the correct place. If a letter turns yellow, it means that it is in the word but in the wrong spot. And if a letter turns gray, it means that the letter does not appear in that word. Seem's pretty simple, right? Wrong. 
The game's initial release date was October 2021, and it was developed by Josh Wardle, a software engineer based in Brooklyn, NY.  At the end of January 2022, The New York Times bought Wordle from Wardle for "a low seven figures."  Wordle is now online with the other popular New York Times games, including "The Daily Mini," "Tiles" and "Spelling Bee." 
The game's popularity has only grown since its initial release, having players from all over the world trying to guess one five-letter word. In November 2021, a month after the release, around 600 people were playing the game. Now, in February 2022, 9 million people play the game daily.  For many people, they play to compete with friends or family. 
"I started playing Wordle because I saw my friends playing it and it looked like fun," said Eli Minor, junior  "We don't really compete, we just compare our answers." 
People are now posting on social media about how they did the day's Wordle. A common thing to see in these posts is "Got it in 3," "Got it in 5." This is one of the draws for people, getting it on a certain line becomes a sort of status within your friend group. After The New York Times bought the game, the words have started to get harder. 
"Tacit is the hardest word I had to guess because I didn't know it," said Minor. 
Tiyah Jackman, senior, thinks it takes time to become an expert at the game.
 "I'm still learning and I don't always know what strategies to use," said Jackman. 
Strategy has become the name of the game now with people analyzing starting words and trying to figure out which is the best one.  A video uploaded to YouTube by "3Blue1Brown," used information theory to figure out that  "crane" was the ideal starting word. Others just guess and play from there. Another popular starting word is "audio," which can help to eliminate four out of five vowels. With its growing popularity comes the spinoffs for different genres. There are now Wordle games for things like Star Wars, geography, math, and even cultural ones. The most popular spin off has been the Worldle, where you are given the outline of a country and have to guess it in six tries.