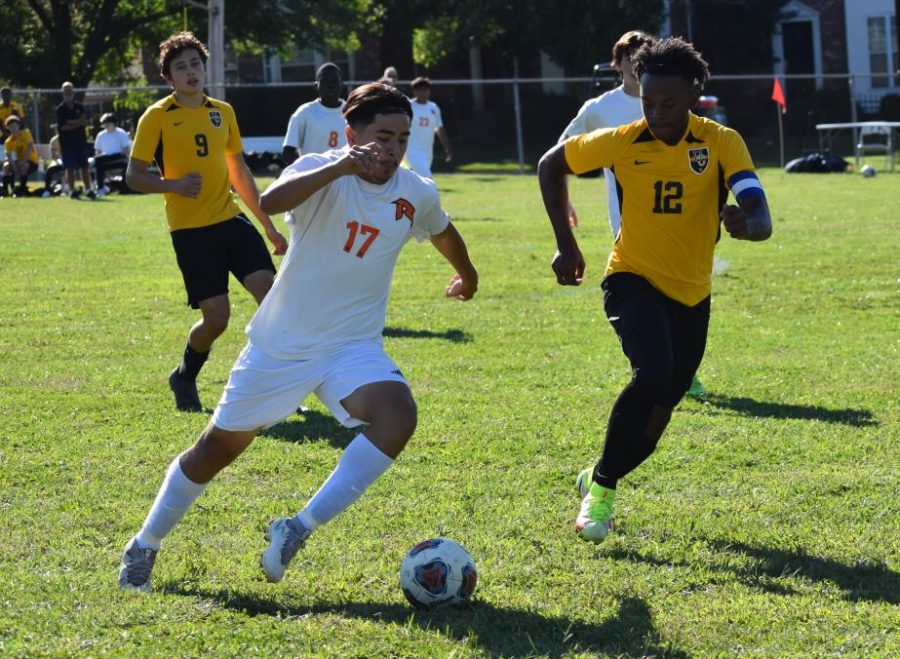 Student athletes aim for college scholarships
December 14, 2021
For most students, sports are not the focus when it comes to college. Many are satisfied with getting into their top choice schools, but some are looking to continue their athletic career in college. To get an offer of an athletic scholarship is a challenge which takes dedication, focus and perseverance. Plus, somebody has to actually notice your strengths. Chance Pinkston, senior, is already committed to William Jewell College for baseball, but he is no stranger to the work it takes to get there. 
 "It was really hard to get my offer, I had to work from last summer to this fall in the gym, on the baseball field and in school," Pinkston said. "It was a lot of responsibility and time management." 
Pinkston is not the only athlete committed to a school. Michael Bostic, senior, has committed to the University of Health Sciences and Pharmacy for Track and Field. His choice for school was not only because of the track and field scholarship. 
"They have a lot of connections with Wash U. Medical School, and they are great at making medical leaders for the future," Bostic said "I also want to be a pediatric oncologist so this is a start." 
Bostic has gotten a little taste of what his life will be like next year, as he is already running with the track and field team. 
"Running in high school is very relaxed and is often just for recreation and fun; however, running on a college athletic scholarship is the opposite," Bostic said. "Diet, dedication, and practice matter 100% of the time. There is no option to do anything halfway because a school has invested in you and your stats to better the profile of the athletic team holistically. Time consumption is also very different; currently, in high school, we run four or five days a week during the track season, whereas in college, they run almost seven days a week, sometimes twice a day. They also run year-round indoor and outdoor seasons." 
Bostic also said that his  future UHSP teammates said the balance between homework and sports is different, being that many are pharmacy, nursing and medical majors, which are intensely time-consuming. 
 "I can handle the rigor because I currently take five AP/DC courses and maintain running routinely, but it will take some getting used to," Bostic said.
For Pinkston and Bostic, hard work has paid off in a big way but many other senior athletes, such as Josh Allen, Carter Lemen and Isiah Harris are all senior football players hoping for offers. One resounding message from each of them was that the size of the school would matter. 
"I'd rather play at a small school so I could get playing time," Lemen said. 
This sentiment echoed from all three athletes. Allen said that he is keeping his options open, but is really trying to get to Memphis. 
"I mean you get out what you put into stuff, if you put a lot of hours in you get that back," Allen said.