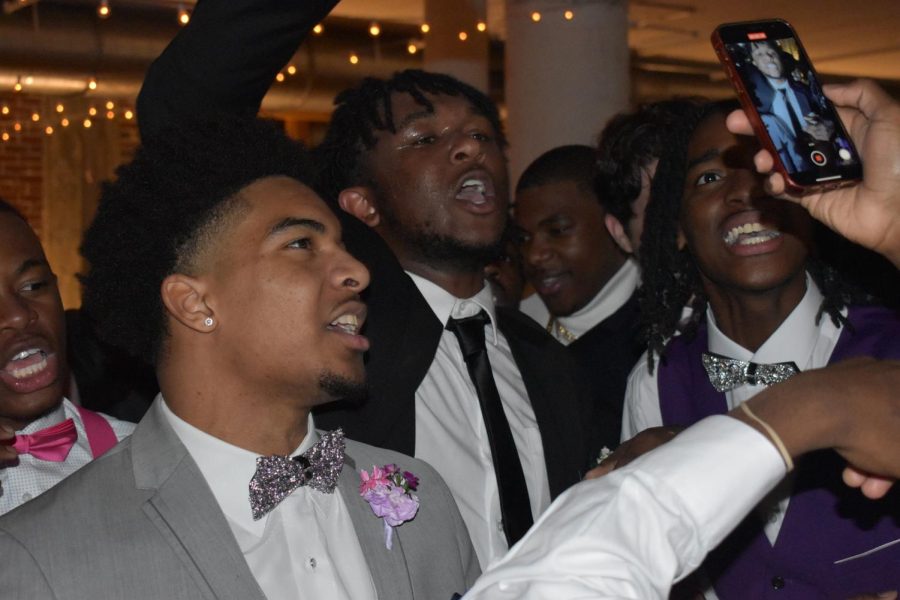 Prom is perfect end to first year back since pandemic
For the first time in two years, U.City was able to hold an in-person prom. For months, the senior class rallied and fundraised to lower ticket prices.
"We wanted to lower the ticket price because we wanted as many people as possible to go," senior class president Michael Bostic said. "Throughout the year, we held many senior events such as scavenger hunts, senior sunrises, and senior sporting events to fundraise and keep our class engaged with what their student council was planning. All of that was a giant build-up to prom."
The prom was able to garner over a hundred seniors.
"The turnout was amazing and with Windows on Washington being an expensive venue, the ticket prices were definitely on the lower end," Bostic said.
Tickets were priced at $50 per person and $100 per couple. With a venue and ticket price decided, the race for prom royalty began. At the forefront of this race were seniors Yaniya Battle and Darius Pointer.
"Prior to running for Prom Queen, believe it or not, I was pretty nervous," Battle said. "When they announced that I won, I could hardly believe it! It was literally a dream come true and made prom night so magical."
Battle had reason to feel magical. With the "Enchanted" theme, students had the opportunity to show up in their best formal attire.
"My favorite part of prom was seeing everyone and how good they looked in their outfits." Reina Nadal, senior, said. The decorations really added to the atmosphere and I couldn't complain."
While some focused on the attire others focused on the dance floor.
"Everyone looked good but I had a lot of fun dancing with everyone," Grant King, senior, said. "My favorite part was when the DJ turned on "Faneto" by Cheif Keef. Everyone went crazy."
Seeing as how this was the first prom since the class of 2019 had theirs, some found the importance of soaking in the moment.
"I felt great and had fun the entire night," Kylin Fisher, senior, said. "I'm grateful to even have a prom because for the past couple of years no one here did."
As the school year concludes, prom signifies the end of an era for some students.
"We all had a really good time and if I had a chance to go back I would," Fisher said. "This year flew by really fast."