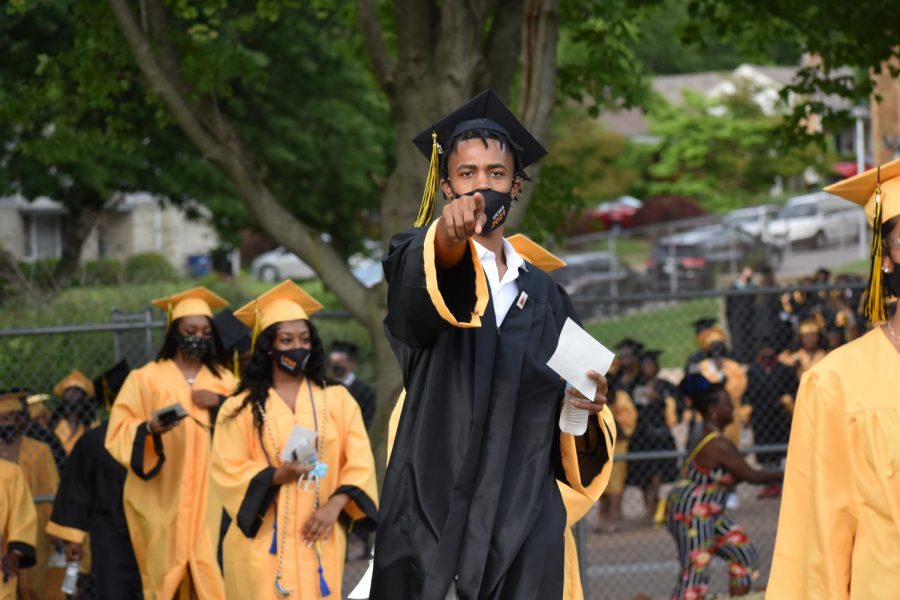 U. City graduates 148 seniors
May 27, 2021
For the first time in 27 years, U. City hosted its graduation ceremony in the football stadium on May 24. Seniors were cheered on as they walked around the track for one last time before being seated. Reuben Thomas performed the national anthem and later the alma mater song. The class of 2021 was represented by senior class president Justice Strickland, Salutatorian Malla Klohr, and Valedictorian Adam Holahan for commencement addresses. Sharonica Hardin-Bartley, superintendent, acknowledged the past and future of the seniors and the impact they've had on U.City. Socially distanced students were called to the stage one by one and received their diploma in front of crowds filled with friends and family. Principal Michael Peoples provided opening and closing remarks to this unique class who survived the pandemic. Congratulations to 2021 graduates!  
Alma Mater song
Hail, Hail to U. City High
All hail to our gold and black 
Hail, Hail to U. City High 
Our friendship may she never lack.
Ever faithful, ever true 
As we raise our song anew 
Of the days we've spent with you 
All Hail, U. City High