TikTok provides creative outlet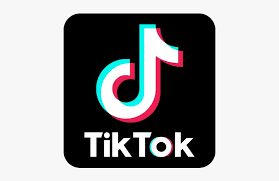 As one of the most relevant social media platforms at the moment, Tik Tok presents an opportunity for normal day to day teenagers to amass a following by dancing, singing or just expressing their interests. 
Over quarantine, many saw an opportunity to eliminate boredom, one of which was Ellery Cole. With over 10,000 followers and over 500,000 combined "likes" the sports based Tik Toker began posting onto his account in March 2020. 
"I make a lot of sports content but mostly soccer," Cole said. "I saw a lot of people on the app at the beginning of quarantine so I hopped on the trend." 
Known as the Tik Tok creator fund, the app offers payment to creators who are over the age of 18 and have been able to gain a following. With his 18th birthday soon approaching, Cole aspires to join the program. 
"I can't wait to make some money from my videos," Cole said. "It might not be a lot but it's something." 
As his account gained more traction, Tyler Jackson, senior, saw an opportunity to show his comedic side.
"Tik Tok brings out the comedian in me," Jackson said. "I don't even know what to call my content because I make all of it, it just depends on how I'm feeling." 
Jackson has gained a new respect for social media creators. 
"Sometimes I have trouble knowing what type of videos to make," said Jackson. "I make Tik Toks for fun so seeing people who do it as a job is crazy."  
Specializing in aesthetic-based content Mya Blanks, senior, has garnered over 60,000 followers. 
"I made a lot of my content on Instagram but once Tik Tok came on the scene I switched over a bit," Blanks said. "I'm glad I did since it opened a lot of doors for me." 
With the online alias "Holopuns," many companies and small businesses took interest in Blank's online presence. 
"I don't make anything from the creator fund, since I'm not of age yet, but I do get a lot of love from brands," Blanks said. "Sometimes they pay me with money and sometimes they pay me with their products."
Although there is a love of payment, Blanks will not accept just any offer.
"There's a few businesses that have reached out that I've turned down," Blanks said. "Some of the products they want to advertise don't match with what my followers want to see."
Even as Tik Tok continues to change the day to day lives of average people, the formula remains the same. 
"The whole point of Tik Tok is to have fun," Jackson said. "If you're not having fun with it, why would I even do it?"