Lil Yachty steps out of his comfort zone with new album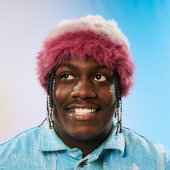 Lil Yachty may have released the most diverse, beautiful and surprising album of 2023 so far. Yachty's album, "Let's Start Here," caught fans by surprise. Many expected either another rap album or a pop rap album. But no. Yachty stepped out of his comfort zone with psychedelic rock and funk vibes and his collabs with music artists spanning all different genres.
The album is less than a story and more of an experience where you have to listen from start to finish. It starts off with the song "the BLACK seminole," which gives off the most psychedelic rock vibes from any song on the album. It feels like you're in a different world while listening to this song, especially when Diana Gordon comes in and shows off her vocal skills without even singing one lyric.
The second song off the album, one of my favorite songs, is "the ride" with Teezo Touchdown. It combines Yachty's old style with his new style throughout. It makes you feel like you're ascending into space or running in slow motion with nowhere to go. It's a song where you can just sit down and zone out with no worries.
"Drive ME crazy" is the perfect song to get in your car and drive while the sun is setting in the summer. This song is also with Diana Gordan, where she is featured more, and sings back and forth with Yachty. From start to finish the song is filled with good comforting vibes. It tells the story of a relationship between two people who are overly obsessed with each other with lyrics like, "Well aware you are always mine / And still you seem so surprised." "Always gon' be mine" provides a perspective of what the relationship is like and how they feel about each other. 
The last song off the album, "REACH THE SUNSHINE," is the perfect conclusion. The song features Daniel Caesar, and he provides great vocals for his verses throughout the song. 
The album definitely takes inspiration from the band Pink Floyd, specifically their album, "The Dark Side of the Moon," but it still doesn't take away how unique this album is. The production for the album was amazing and nothing like we've ever seen from Yachty before. I hope he sticks to this style of music for a while as it's the best work he has ever put out.
Rating: 5/5