Streaming services offer many choices, at a cost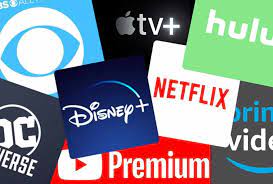 Streaming platforms have been taking over the television industry for some years now, replacing traditional TV in popularity. Netflix, HBO Max, Hulu and Disney Plus have been dominating the entertainment business, leaving people to pick which ones are their favorites depending how much they can afford to spend. 
Some students choose a particular platform because of the shows that are offered.
"Right now my favorite is HBO Max because [it has] "Euphoria," "Insecure," "Broke Life of College Girls," Natayvia Turks, sophomore, said.
HBO Max has partnered with WarnerMedia, and it now has some movies and TV shows from Warner Bros. One of the movies from Warner Bros. is "Justice League: The Snyder Cut'' which is James Wright's, chemistry teacher, favorite movie on the platform. Wright is very fond of HBO Max as he's been using it since it was first released. 
"[I watch] mostly movies but they have a lot of those movies that come out the same day in theaters so I like to watch those at home,'' Wright said.
At the end of the day, people need to determine how much they are willing to spend on streaming platforms. For example, Disney has just topped Netflix for subscribers, which explains the recent announcement from Netflix reporting increases of $1 or $2 per month that may force people to reconsider. However, for the third year in a row, Netflix has led all other studios with 27 Oscar nominations. Overall, streaming services costs range from 5.99-19.99 per month and people seem willing to pay for quality content.
Conversely, raising the price on Netflix could cause families to cancel their subscription as some are already paying for other subscriptions. Wright, however, has no problem with the price increase.
"I would say the price increase is fair because they're producing more and more original content that's of high quality, they have streaming that's in 4k ultra high def that requires more bandwidth," Wright said. "They're always making those upgrades so you're paying for more quality."
Even though Netflix doesn't renew many favorite shows, the service still has some binge-worthy shows. Shawn Coleman, sophomore, watches "Criminal Minds," Raising Dion" and "Designated Survivor."
Despite Netflix having some of his favorite shows, his go-to streaming service is Disney+, which began streaming in 2019 and has been successful ever since. It has content from Marvel, Star Wars and old Disney movies. Coleman favors Marvel the most on Disney+ because of the various movies and TV shows. 
"[I watch] all the Marvel content religiously, 'Thor: The Dark World' [is my favorite] which a lot of people don't like, but I really liked that movie," Coleman said.