Students fuel their passions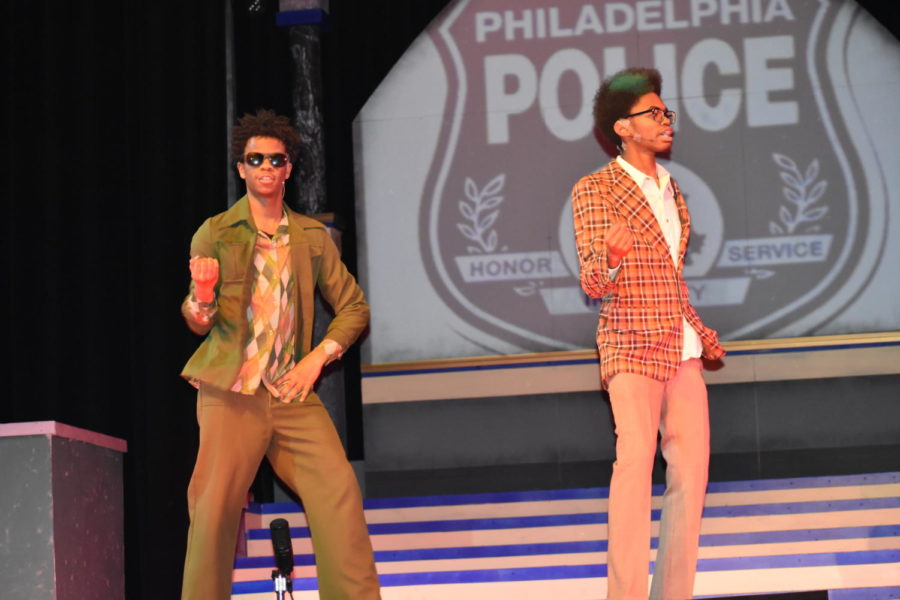 Passion is defined as an emotion that is strong and barely controllable. High school is pit full of passionate students hoping to fulfill their dreams. Many students already know who we are and many are still fighting to find ourselves. U. City's diversity creates a melting pot of passions ranging from Christian youth missionaries to competitive card gamers. Some find joy in creating art/jewelry that they sell for profit and others provide joy to audiences through the arts of acting and singing.
 Gage McGinnis, junior, spends many of his Saturdays with friends playing one of his favorite competitive card games; Yu-Gi-Oh!.
   "I started playing Yu-Gi-Oh! when I was five," said McGinnis. 
McGinnis plays Yu-Gi-Oh! because it's entertaining and fun to play with friends. Every two months or so there is a St. Louis Regional Yu-Gi-Oh! event. Only the top 32 competitors qualify for U.S. Nationals.
   "In September 2017, I placed 32nd of roughly 200 competitors, this officially qualified me for Nationals," said McGinnis.    
Not only are U. City students engaged in all forms of gaming, there is a widespread religious community. Daniel Gibson, senior, is very passionate about his church, faith and service. Gibson has attended Hope Church in Berkeley since he was born and when old enough, joined the youth group. Gibson attended Central Christian School in Clayton until middle school and continued to grow his faith through seventh and eighth grade. On Wednesday evenings, Gibson spends a few hours at his church's youth group.
  "I've invested in friendships and relationships over the years that I wouldn't have made otherwise," Gibson said.
Gibson's youth group also provides mentorship and advice when students feel in need. Within the past few years, Gibson has taken his faith to the next level by participating in mission trips.
   "I've attended mission trips, two in St. Louis, one in the Dominican Republic and one in South Dakota."
Students participate in everything from knitting clubs to the school musical. Kayla Compton, freshman, has been singing since she was five years old. Compton uses her singing to motivate herself and others through hard times. Compton posts singing videos to Instagram when she feels up to it. Compton loves old school R&B and hip hop.
  "When I sing it lifts me and cheers me up," Compton said. "I connect with music by Lauryn Hill, Denise Williams and Donna Summers."
 William Austin, senior, is fuels his creativity by acting and dancing. Austin's face is always present in musicals, dances, pep rallies and plays.
  "What motivates me to act and dance?" Austin said. "It makes people smile. Even in the harshest of times, this is what makes me happy. I've been a principle in my last three [school] performances."
A portion of Austin's summer break time is dedicated to performing for the Better Family Life summer theater program. Austin admits that he only practices about 30 minutes a week outside of school because he prefers spending more of his time practicing in school.