Ibnabdeljalils married 10 years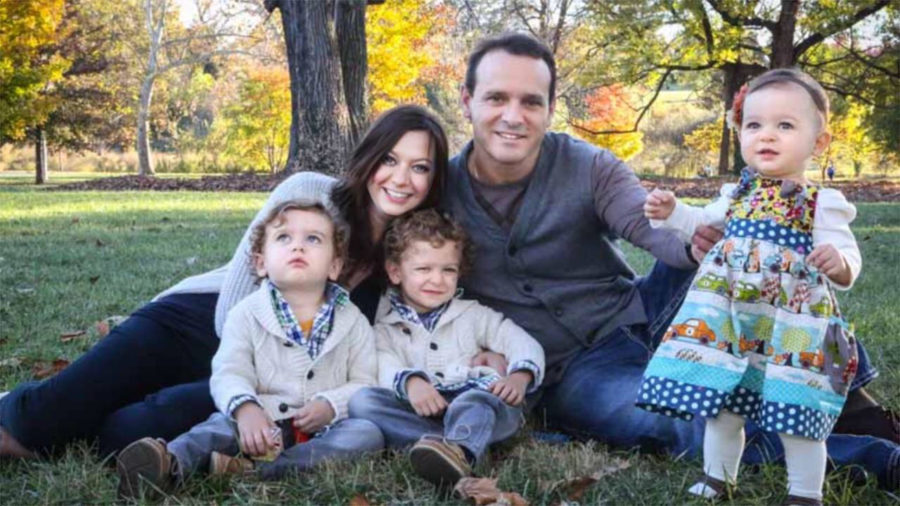 Valentine's Day always has a special meaning to people who are in love.
Caroline and Faycal Ibnabdeljalil, U. City teachers, met in 2006 during spring MAP Testing when their romance began. This year, they will celebrate 12 years of Valentine's Days together.
"One of the principals, Dr. Bender, actually paired us together to do MAP Testing," Caroline Ibnabdeljalil said.
Shortly thereafter, Caroline Ibnabdeljalil, choir teacher, and Faycal Ibnabdeljalil, French teacher, started dating secretly and decided to get married in 2009.
The Ibnabdeljalils were married in Jamaica in a private ceremony and didn't even invite their families. However, they traveled to Faycal Ibnabdeljalil's native country of Morocco for a big reception with his family in 2010.
"It was a Morocco tradition– Morocco wedding, where the bride gets to change five times, wear different dresses," Faycal Ibnabdeljalil said. "It was kind of a princess thing, they hold you, carry you up in a carriage, it kind of a scene from the 'Aladdin' movie."
Currently, they have 3 children: twins Zayn and Ayden, 6 and Amelia, 4, along with two cats. One of their favorite family activities is to take a vacation together.
"We take a trip every year– every summer with the kids," Caroline Ibnabdeljalil said. "[However], no more couple trips until the kids go to college."
With three young children and the responsibilities of teaching and sponsoring extra-curricular activities, there is not a lot of couple time.
"We are very, very, very, busy…… we are very busy right now," Faycal Ibnabdeljalil said. "We're definitely not living in a fairly tale, it's a reality."