Cross Country State Meet
A week after the district meet at Warrenton High School, juniors Karlin Barnes and Elie Hudson, as well as senior Connor Crowe made their way to the Oak Hills golf course in Jefferson City. This is where the state cross country meet is held every year, and where every cross country runner inMissouriwants to be at the end of the season.
All three of the runners that made it to state not only put in the time and effort required during the season, but also over the summer, and even last winter as well.
"[It] took a lot of hard work and mental strength," said Hudson. "During the district race, I had to pass almost twenty people to get to 15th place."
To solidify her fifteenth place finish,Hudsonout-sprinted another girl in the final few hundred meters of the district race.
"I did it, and I'm proud that I could," she said.
Crowe knew that it was his final chance to make it to state, and accomplished that goal with a fourteenth place finish at districts.
"I achieved my one goal of making it to state, and I ran some of my fastest times," said Crowe. "I'm proud of what I've accomplished and I went out with a bang."
He didn't stop there either, making it to an 88th place finish on a cold and windy race morning.
"I at least wanted to be top 100. So I was surprised and satisfied when I got 88th," he said.
Hudson, who made it to state last year came to the race knowing what to expect, but was affected by the morning's weather to some degree.
"The cold didn't affect me, because after the first mile I was getting really hot," she said. "The wind did though, because it pushed me back and made me slower."
Reflecting on their seasons as a whole, Crowe and Hudson believe that they were about as good as could be expected.Hudsonhad some small leg issues early on, but recovered in time to race well. Crowe did not have any injuries during the season at all.
"There was nothing I could've done differently. I gave it everything I had," said Crowe.
"This has been a pretty good [cross country] season. Next year will be even better," saidHudson. "I want to improve my workout times so I can get faster and faster during races."
About the Writer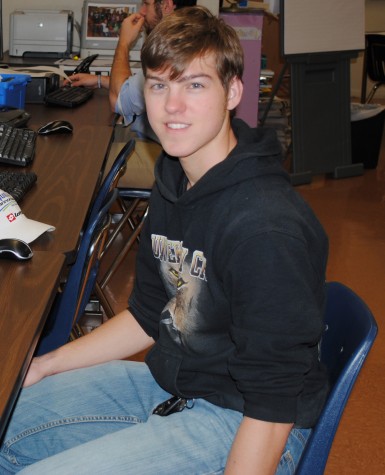 Carl Sechrist, Web Editor
I have been with the newspaper for five semesters now – that's two and a half school years. After learning the ropes in the second semester of sophomore...