College visits impact student decisions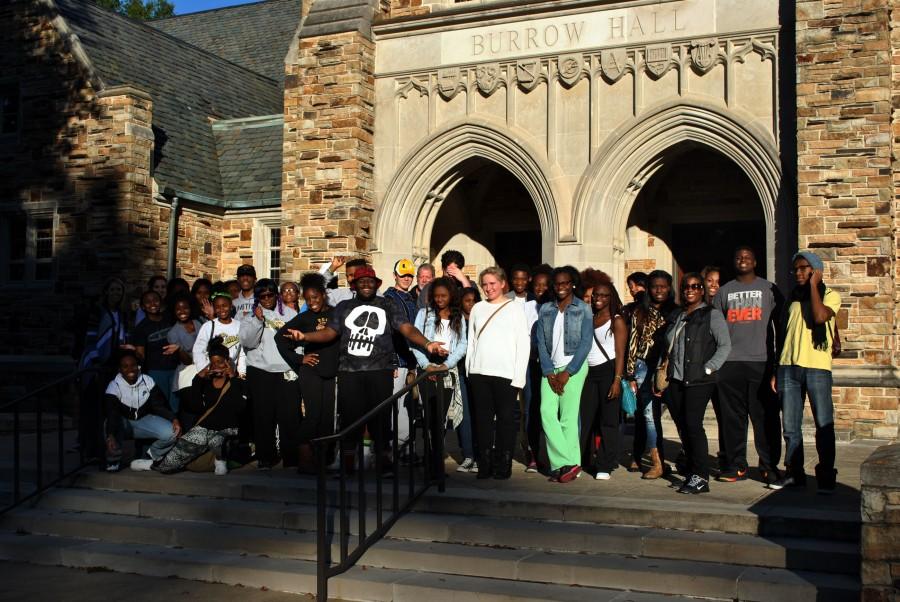 It has long been a popular activity for hopeful seniors to visit their colleges of choice. After all, most people wouldn't buy a car without taking it for a test drive, nor would they purchase a house without considering every aspect of the property. For students preparing to make life-changing decisions at the end of their four years of high school, touring schools is an important aspect of their college search.
"At the beginning, when you're trying to figure out where to apply, you need to visit a variety of campuses," said senior counselor Ms. Johnson. "State schools, urban campuses, and small liberal arts colleges are all options that students should consider visiting to see what style appeals to them."
It's common for high school students to begin visiting schools as early as their freshman year. Sophomore Aliyah Merrill visited Clark Atlanta University in Atlanta, Georgia, while on a band trip. The students made quite an impression on her after showing her some of their cheers.
"I'd go to Clark Atlanta considering the fact that the band was really accepting to us and very friendly," said Merrill. "They seem very serious on the field while performing, but in the band room, they showed us how goofy and how much fun they were allowed to have."
Joseph Chunn, junior, has also visited a few colleges and has traveled to Georgia, Florida, and Illinois to visit schools that he's considering for admission. His main concern while on a campus has been evaluating the environment of the schools.
"It's one thing to hear how small or large the populace of a school is, but it's another to actually see," said Chunn. "Not to mention the general composition of the classes. Pictures and photos can't really express what the true nature of the university is."
Even so, Chunn says that he wouldn't hesitate to make his final decision on a school without actually visiting the campus.
"If I was applying to several highly selective schools, at that point it's about taking the best opportunity," said Chunn. "I don't have to experience the atmosphere to make that decision."
Contrarily, senior Andrew White disagrees. White and his family traveled to 11 schools over the span of ten days during the summer and he is now considering attending an Ivy League school. He would prefer not to make his final decision without visiting the campus, no matter how prestigious the school.
"In most cases you want to know the waters before you jump in," said White. "Even if I got into Harvard, I would like to visit just to make sure [that it was the right fit for me]."
Understandably, seniors fast approaching graduation are feeling the most pressure to travel to the colleges they've been accepted to. Senior Alyina Singer plans on visiting Indiana Institute of Technology as well as Culver-Stockton College over spring break before making her final decision on a school.
"It's important to know where you will be living and to not trust what you see on the internet," said Singer. "You never know what you might see when you go visit a campus."
Singer has already informally visited her dream school, Columbia College Chicago, when on her way to visit her aunt and took the initiative to talk to students currently enrolled in the college.
"I drove through the campus and walked around," said Singer. "I also Skyped with my cousin who's a freshman at Columbia College so I could see how the dorms actually look when the students are living there," she said.
Singer encourages students to be inquisitive about dorms, campuses and class sizes when touring schools.
About the Writer
Alice Mutrux, Co-editor
Alice Mutrux, co-editor, has been a part of the U-Times staff since her freshman year. She spends most of her time at school sulking and eating jars of...