Organizations prioritize giving back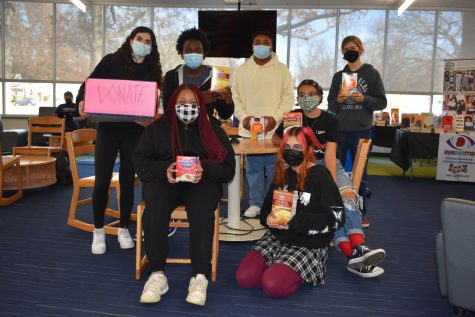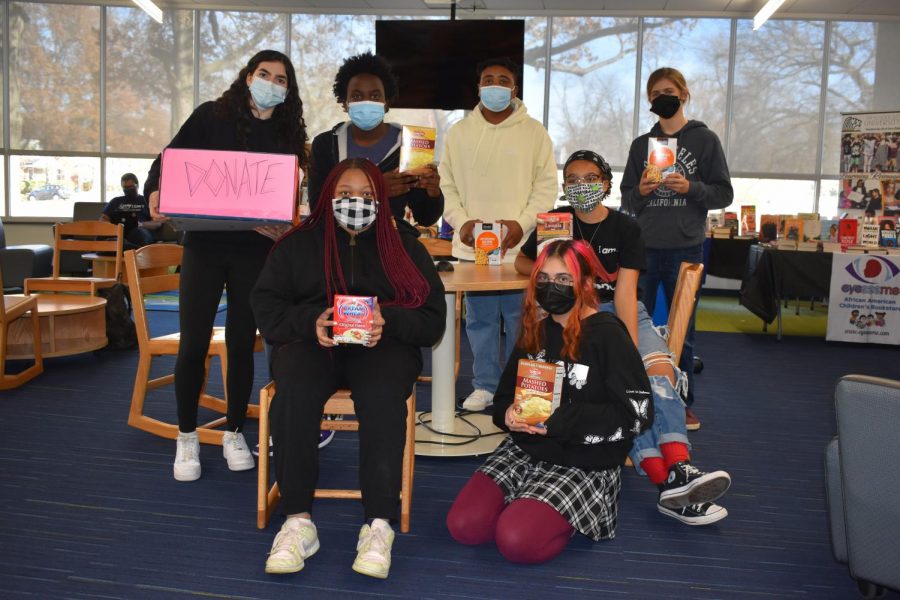 University City is a family, a family that is always willing to be there for each other. The staff and students have been doing all they can this year to help give back. With programs such as A+ and National Honor Society (NHS), the high school encourages students to volunteer in their community however they can and as much as they can. So far the class of 2022 has done hygiene drives, litter cleanups, donated school supplies and meal delivery. 
"NHS and Class of 2022 are currently doing a hygiene and can drive until Dec. 3," Michael Bostic, senior and StuCo vice-president, said.
Each class was encouraged to compete for the most donated goods. 
"I plan on holding a diaper drive in the spring to help our families at Julia Goldstein." Christine Woodward, school social worker, said. "Our district helps many families through our holiday appeal programs, which are run by the district social workers."  
Volunteering helps students just as much as it does the community. When students volunteer, they are contributing to creating a stronger community, giving them a sense of purpose, and it can also helping with college acceptance.
"[Community service hours] shows colleges that you are a holistic person that does more than just homework, but that you also serve your community," Bostic said. "It is also great to have consistent community service about things you are compassionate about, please do not do service just for hours."
Every year the boys basketball team donates food to St. Patrick's Center but this year they went to Demetrious Johnson Foundation to help hand out turkeys to families.  
"I always tell my team you can't take things for granted," Lee said. "Live each day like it's your last and appreciate what you have. Giving back and serving others is a way of appreciating what you have." 
Head basketball coach Kelvin Lee believes the players benefit from helping others. 
"[In the past], I've taken my team in the past to the Children's Hospital so they can go see the kids and the situation they are in," Lee said. "It's very educational for these boys. They go in there and lift them up. We take things to them to put smiles on their faces." 
Man of Valor is another organization active in giving back to the community. Bishop Luther D. Baker, founder of Man of Valor, has been working with young men to give back to their community. 
In the last five years, Man of Valor has been able to serve 4,200 families through Joy of Giving, which they will pick up again this year but they are also planning on doing Shed. 
"This will be our first project this school year, which will be Joy Giving that starts next week," Baker said. "But then there is a program called Shed, and Shed is a program where senior citizens who have homes that may need leaves raked, some painting done, small household things that need to be done, or help on the exterior then I take the men of Man of Valor and we go over there and rake their leaves, maybe paint, do small things." 
In the past couple of years, Baker and Man of Valor go to Pete's Grocery and Schnucks in University City to help families pay for their groceries and they spend about $250 at each store and they would offer families $50. 
"The pop up stand is amazing, between Pete's and Scnhucks, people would go 'are you serious?' and I say yes." 
Although Man of Valor was created for young men, soon the high school will reboot the Determined Strong Women (DSW) and Pastor Daphne Rice Bruce will lead it. The program will help young women in building their character and they will also be giving back.
"In January of 2022 we are getting ready to start DSW again, and I am really excited about starting the program back up," Baker says.