Stueck 'chases knowledge' for perfect 36 score on ACT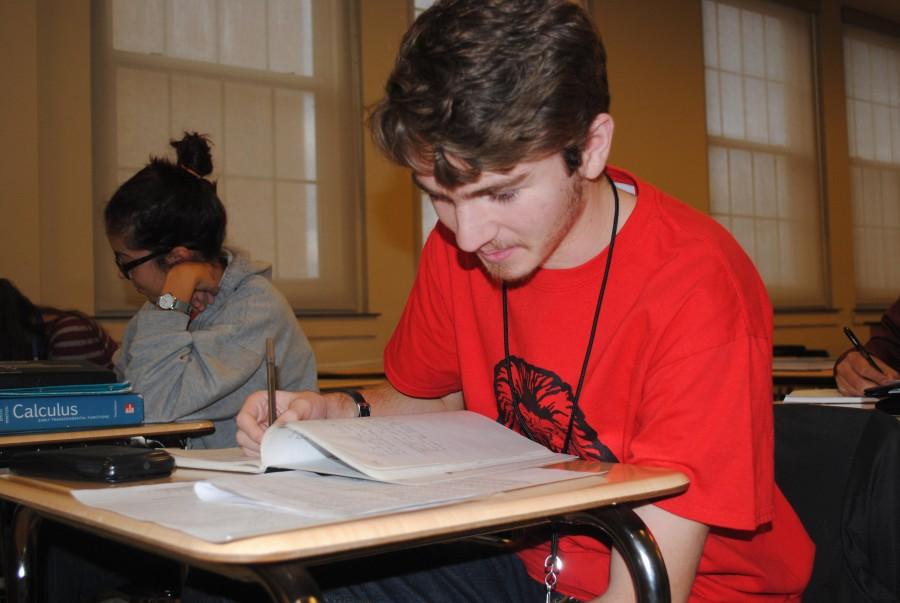 The third time's a charm. Josh Stueck, senior, received a perfect score of 36 on the October ACT test after taking it twice before. As a sophomore, Stueck received a score of 33 and only went uphill from there, scoring a 35 while a junior.
When assistant principal Susan Hill heard the news about Stueck's perfect test score, she was not surprised.
"He works very hard and I think he's an excellent example of the bright kids at U. City," Hill said.
Hill believes Stueck's upward progression of test scores from sophomore year to senior year is typical for a student.
"Most students go up at least two points between junior and senior year," Hill said. "It is not uncommon, but is unusual for kids to get a perfect score."
Stueck didn't sweat about the ACT when he took it for the third time around.
"I knew what to expect because I took it twice before," Stueck said.
Stueck's classes and the material taught helped him prepare for the standardized test.
"The most helpful class for the ACT was AP Lang [Language] because that was the class that helped me the most with synthesizing information," Stueck said.
Stueck's attitude towards his school work and his passion to learn helped him achieve a perfect score.
"Josh does the work, he tries, he has a good attitude, and he collaborates well with other students," John Igoe, Stueck's math teacher of three years, said.
One of Stueck's good friends, Mia Hicks-Thomas, senior, thinks that Stueck flourishes because he participates in many extracurricular activities and challenging classes.
"I think with all the stuff he does, it's very surprising how focused he is," Hicks-Thomas said. "That's what makes him a good student. He gets information quickly and he wants to understand everything he's learning. That's what makes him a successful person."
Michael Daly, who teaches Stueck's AP World History class, agrees that Stueck is a diligent student.