New Adele album inspires listeners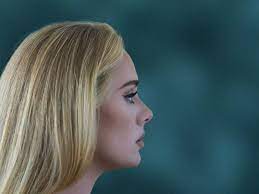 After six long years, Adele, one of the 21st century's best-selling artists, has finally released by far one of her most vulnerable, heart breaking, yet inspiring albums of her career. "30," written for her son, Angelo Adkins, is an authentically honest album that captures her experience with divorce, motherhood and love as she lyrically takes us through her past, present and future.
Although Adele is 33, the album is titled "30" because it has been in the works since 2018; the beginning of her marriage to Simon Konecki. The painful relationship and divorce that inspired her to produce the album not only displays the heartbreak, but the empowerment and happiness she gained from it. 
The creative masterpiece begins with the song, "Strangers By Nature," that starts with the verse, "I'll be taking flowers to the cemetery of my heart." The song reflects on her marriage and mistakes, but ends with the hope that she will learn from her mistakes and begin to focus on herself. 
Following "Strangers By Nature," the song "Easy On Me" is introduced, which sparks the message to her son and ex-husband to go easy on her for her broken promises and mistakes. As the album progresses, it's understood that Adele is telling her story because the third song, "My Little Love," beautifully presents Adele's relationship with her son, Angelo. The heart-wrenching song features emotional audio recordings between her and Angelo, such as the following:
"I feel like you don't love me/Why do you feel like that?/Do you like-like me?/You know mommy doesn't like anyone else like I like you right?"
The deep soulfulness of the album reminds listeners of the old Adele while she incorporated more upbeat songs such as the pop and jazzy track, "Cry Your Heart Out." It goes to show that Adele has not lost her touch during these six years, but used her experiences to inspire herself and listeners to reflect, be emotional and be kind to yourself. "30" is not supposed to be taken as a divorcee sulking in her regrets and pain, it's supposed to be empowering and validate that it's okay to be unsure and emotional, it's just what you do with that emotion that really matters. 
Rating: 5/5 stars