New characters shine in Black Panther sequel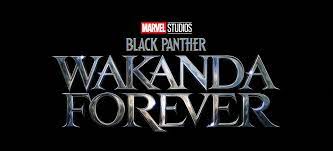 "Black Panther: Wakanda Forever," a long awaited movie, brings fans together to celebrate the second installation of the series and has exceeded many fans expectations. With the main character's actor, Chadwick Boseman's, sudden and shocking passing on Aug. 28, 2020, fans were unsure what direction the Black Panther series would go, but Marvel found a solution. The movie begins with all characters in a panic as King T'Challa is dying from an illness. Shuri (Letita Wright) is trying her hardest to try to save him as she's trying to create a heart shaped herb since Erik Killmonger (Micheal B. Jordan) destroyed all of them by burning them. But the herb Shuri was making was not ready in time and King T'Challa passed. 
The movie jumps to a year later where different countries believe Wakanda is defenseless now without a Black Panther. Because of this, Wakanda is blamed for attacks on the American government to get more Vibranium. In actuality it was Namor (Tenoch Huerta), a sub-mariner with an agenda to keep his people and vibranium safe, as well as his people that were responsible for the attack on the U.S government. 
In this movie Namor was more of an anti-hero than an actual villain. The audience is introduced to Namor with him trying to make a deal with Shuri and Queen Romanda (Angela Bassett) to join him and keep the vibranium safe. They decide not to join him, leading to animosity and tension between the three characters. The actors in general did a fantastic job in the movie considering their original main character was gone. With Boseman gone, side characters who didn't have much screen time in the first film had a chance to shine even more in this one. Angela Bassett had the most remarkable performance in the film showing raw emotions that the audience might've related to in the movie. She even felt like the main character in the first half of the movie before Leitia Wright took over showing she can take on the role of playing Black Panther. 
However the movie's pace was slowed down as it added few unnecessary filler scenes. These scenes consisted of returning characters Agent Ross (Martin Freeman) and Valentina (Julia Louis Dreyfus). The scenes were good at first but then began to feel out of place with the direction of the movie. Actress Dominique Thornes (IronHeart) performance was remarkable and somehow the main reason why the government was going after Wakanda. Not only was IronHeart there to stir up chaos but also to make her first appearance in a marvel movie to set up her new TV series 'IronHeart' in 2023. 
"Black Panther: Wakanda Forever" exceeded expectations with the cast stepping up and making it an enjoyable watch for the audience. With the introduction of new characters, it proves fans had nothing to worry about. The movie left audience members emotional with relatable real life situations, but was still an enjoyable watch.