SOS demostrates SZA's musical maturity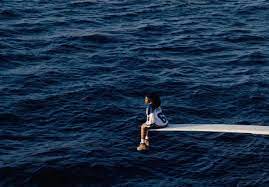 SZA finally released her third album after five long years, SOS, an album that surpasses all expectations and defines shock factor. Currently spending its 10th week at the #1 spot on the Billboard 200, her range in genre, vulnerability and emotion express the thought and work that went into SOS since her last album, CTRL. 
CTRL takes many of us to our pre-teen, puberty plagued stages of life. The album just hit the spot, despite our lack of romantic experiences at that young age. Although some have compared SOS to CTRL, it's impossible to do so as SZA has developed so much as an artist and vocalist while also switching up her style from strict R&B to genres including hip-hop, rock and pop. Not only do her songs range in genre, but she has moved on from criticized "sad girl" music, to incorporating anger, revenge, self reflection and empowerment. 
Starting off strong the song SOS is introduced with morse code for S.O.S, and sets the tone for the album in an angelically angry- yet helpless- way. Expressing her resentment towards past relationships, SZA claims that "I just want what's mine, this ain't no warning shot, 'case all you h*** forgot, and I cried and cried, said what's on my mind, ooh-oh-woah, I cried." Her cry for help through rap, while also conveying her power leaves listeners in awe, wanting more.
The second song on the album Kill Bill, appears to be innocent and conceals its violent lyrics with a light and catchy beat, making it the most popular song off of the album. Although the song is catchy, it feels underwhelming when really compared to the rest of the album. The song's meaning is more fun and playful than some of her more meaningful pieces of work. It makes sense for this song to be a radio station hit since most of the time the simple pop songs tend to connect to a wider audience. But her theme of anger and revenge continues into the next songs titled Seek and Destroy and Low where she begins to explore how this anger affects her such as her loss for control: "All the hurt I know/ Is used to heal my soul/ No control/ I do it to you, do it to you, oh." Is SZA making a hidden tribute to her CTRL album while also sharing another side of herself and music from CTRL? Her incorporation of the more pop and upbeat oriented songs placed in the beginning tell a story as she leads the listener through an album of emotional development. 
"Love Language," a classic R&B song, begins her journey of self reflection as she states, "Bad as I wanna keep focused, you remind me I'm imperfect/ And it sucks to admit it." She proceeds to take a look into her own mind in her song "Blind," that was released on her SNL live performance. The song's acoustic and intimate sound helps portray her struggle of fighting her inner conflict of staying in a relationship with a person that isn't on the same page or knowing her own worth. As the album progresses, SZA masterfully incorporates genres and features artists like Travis Scott on "Open Arms," and his infamous ad libs on "Low." Don Toliver's feature in "Used," created a harmonious masterpiece; Phoebe Bridgers surprise collaboration on "Ghost in the Machine." Although doesn't seem fitting, it actually proved to add an element of folk and soft pop, attracting a new demographic of fans. SZA knew what she was doing when featuring these artists, only leaving us to wonder who she's going to bring in on the deluxe version of the album. 
SOS proves SZA's development as an artist and has served as SZA's diary, spreading her feelings on a page as she taps into some of her darkest thoughts throughout the song. The second half of the album has not received enough love from listeners but by far displays SZA talent the most and captures the complexity of the album. Songs like "Nobody Gets Me," and "Special," tap into loneliness, self-image and how she lets her relationships reflect her self worth. SZA's ability to create a "no skip" album with Billboard charting pop songs and sad girl songs that are relatable yet heartbreaking is incredible. She finishes off the album by coming back full circle to her independent woman anthem in the song, "Forgiveless," featuring one of the founding members of Wu-Tang Clan, Ol' Dirty Bastard. SOS is a story of SZAs inner conflict, beginning with her passionate anger, to her breaking it down, going through heartbreak and questioning herself. She ends the album on a strong note, realizing that she deserves better and has chosen not to forgive the other person. She had to go through these stages of emotion in order to reach a higher ground. Everything in this album was intentional from lyrics to secret odes to her previous album. Ending her album with the line, "I thought I told you before/ It's not gon' end how you want/ Not in the dark anymore/ I might forgive it, I won't forget it," SZA has reclaimed her power and self worth. SZA- what's next to come? 
5/5 stars