Boys basketball season fluctuates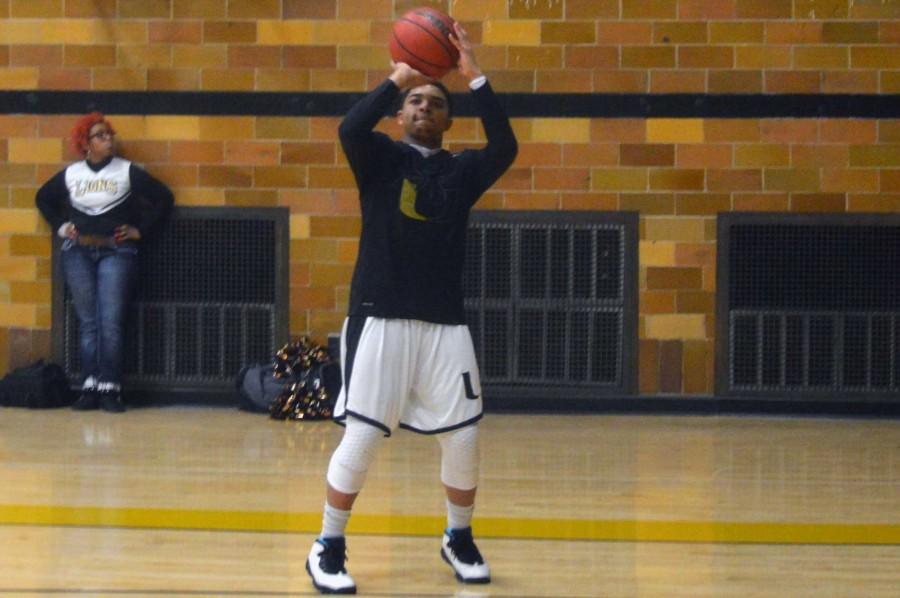 With the basketball season more than halfway over and a current record of 9-8, the boys' varsity team is trying to stay positive as the season winds down. Although the record is currently a little over .500, it is an improvement from last season's overall record which was 9-15.
"Maintaining a lead is hard," says senior forward Marvin Bullard. "It's been tough as the season's progressed and we've lost a lot of players."
Due to issues with grades and a loss of team members in early January, the team has become drastically smaller. Four of five suspended players, two of which are starters, will not be returning this season. However, even with this loss of the majority of the senior players, the remaining team members persist in being strong.
"The loss of players is going to impact how the team does, but I think we will still be able to rack up more wins," said junior small forward Rontrell Gentry. "Our confidence is the key to our success."
With five of the 12 players not allowed to play, the varsity team took on some of the JV players to make up for the loss. Even though the new addition of players has proved helpful for the team, senior point guard Daryl Black feels as though something is missing.
"I feel we can do better," said Black. "Underclassmen have taken up spots to make up for our loss of players. These are the most hard working, dedicated, and determined players I have ever played with, but we need more experienced players. The youth on our team aren't mentally there yet. They're not bad players, they just don't have the chemistry with us yet."
Black went on to explain how the majority of varsity players have been playing together for years and have a bond that simply isn't there with the newer players.
Even though a lot of disappointment has consumed this season, the team won two straight after one of the five suspended players, senior Matavias Mayo, returned to the team Jan. 28.
"With Martavius returning we got one of the pieces to our puzzle back," said Black.
Even with the return of Mayo, the team lost their next three to Ladue, Whitfield and McCluer in the span of five days.
About the Writer
Lily Lewis-Stump, Co-editor
Yo Yo Yo homies, what's good? Being co-editor of the U-Times once again this year is going to be great, so get ready. Once again God has blessed me with...