Cross Country Season Wrap-Up
It has been a long season for the U. City Cross Country team, for both the girls' and boys' teams. As the season drew to a close, junior Karlin Barnes and senior Connor Crowe, as well as junior Elie Hudson, made their way to the state meet inJefferson Cityon Nov. 5.
Barnes placed sixth in his district meet with a time of 18:05, and Crowe made fourteenth place with a time of 18:25.
"I was pretty confident [that I would make it to state]," said Barnes. "I didn't think I would get sixth place."
Throughout the district race atWarrentonHigh School, Barnes kept up with junior Matthew Garrett, a Clayton runner. It was a close race for fifth place until the last few hundred meters, when Garrett was able to pull away.
"At the very end, when you go up that dirt hill, he just pulled away," said Barnes. "I wasn't too mad that he beat me…it's not like I got sixteenth place."
At the beginning of practice the Tuesday before the state meet, the coaches, as well as some of the other runners from the team who didn't make it to state, spent a few minutes discussing what to expect.
"The state course is right smack-dab in the middle of a neighborhood," said junior Ethan Farber. "The streets are really hilly."
The coaches then discussed what they thought should be expected at the meet, which is set up on a golf course.
"My strategy would be to get into twenty-fifth place and just hang on," said Coach James Crowe.
"I disagree," said former U. City runner and Brittney Woods Cross Country Coach David Hackett. "Go out fast, [but] don't do anything you can't handle."
About the Writer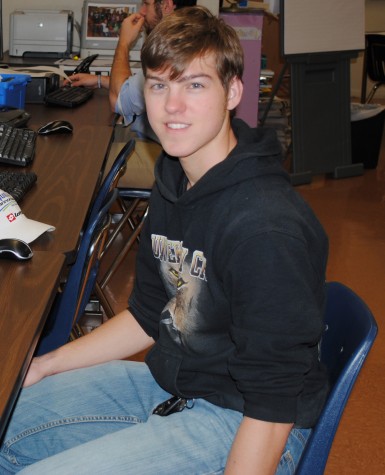 Carl Sechrist, Web Editor
I have been with the newspaper for five semesters now – that's two and a half school years. After learning the ropes in the second semester of sophomore...