Sports Update
BOYS BASKETBALL
Following a two-game losing streak, the boys basketball team managed a 60-52 point win over Parkway West on January 11, bringing the season record to 8 wins 4 losses.
After a slow start in the first half in which the Lions were behind by two points, they rallied for a 38 point second half, coming out ahead by 8 points.
Travon Williams led the charge, scoring 24 points in the game, followed by Alex Henry, who scored 18 points. Williams leads the Suburban South conference with 22.8 ppg.
GIRLS BASKETBALL
Adding to a season record of 4 wins 7 losses, the girls basketball team lost at home on January 10 to Fox High School with a score of 46-17.
Starting off the second quarter one point behind, the girls lost steam as Fox jumped ahead on the scoreboard. All of the team's points were scored by Breonna connor and Autumn Jacobs, who scored 15 and 2 points respectively.
WRESTLING
The wrestling team beat St. Mary's 41-18 on January 9, adding to a 6 win 2 loss season record.
Senior Tarique Jefferson ranks fourth in the state and is currently standing at 32 wins 1 loss.
About the Writer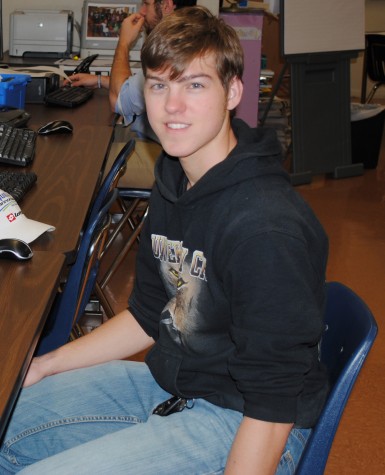 Carl Sechrist, Web Editor
I have been with the newspaper for five semesters now – that's two and a half school years. After learning the ropes in the second semester of sophomore...