Graduation marks end of seniors' journey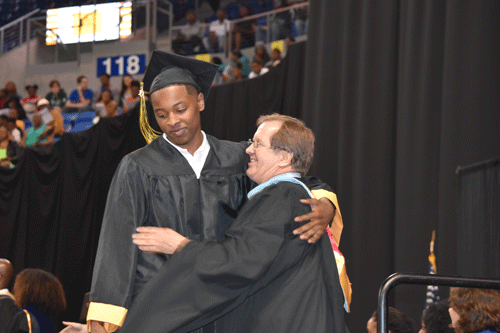 Hang on for a minute...we're trying to find some more stories you might like.
On a picture-perfect spring day, U. City's class of 2019 braced for one last night together. May 13 marked graduation night at Chaifetz Arena for 170 students. Seniors walked out to "Pomp and Circumstance" performed by the orchestra and band, accompanied by Brittany Woods Middle School orchestra and band. There was a feeling of celebration in the air as students claimed their diplomas, shook hands with the superintendent  and other school dignitaries and walked off the stage. After the ceremony ended, many students headed to the Richmond Heights Community Center for the senior lock-in, which lasted from 11 pm-3 am.