Twenty-six Students Selected for Inauguration of President Barack Obama
26 U. City High School students, composed of Seniors Camaron Ballard, Grace Deitzler, Ethan Farber, Lafayette Gatewood, Taylor Gibson, Eliana Hudson, Alexis Jones, Courtney Lee, Madelin Mattli, Janae Miller, Ursula Monaghan, Abigail Mutrux, Daniel Politte, Samuel Polzin, Carl Sechrist, Jeffrey Standifer, Aun'Yiea Watson, Aubrey Williams, and Da Sha Windham and Juniors Marlynna Blumer, Deja Bowie, Alexis Kozhevsky, Molly Paterson, Rashad Scales, Reneise White, and Darion Young have been selected to participate in a once-in-a-lifetime trip to the inauguration of Barack Obama on January 20, 2013.
The chance to travel to Washington, D.C., came about after Senator Claire McCaskill's office offered tickets to the school for the inauguration. Once the school had accepted the tickets, community support followed close behind to help pay for the airfare, hotel and food costs that would also be involved.
Donors include Herff Jones, U. City's yearbook company; Dynamic Vending; Pi Pizzeria, who also have a location in D.C.; Leo and Kay Drey; and other Anonymous Contributors. These people have contributed about $30,000 for the cost of the trip, with selected students having to provide only $100 to participate.
The students and staff members attending the inauguration will leave for D.C. on January 18 from Lambert International Airport and arrive back in town on January 21. While there they will get a tour at the White House and other capitol buildings, walk the National Mall, visit the Smithsonian Museum, and a host of other activities before witnessing the inauguration on the 20th.
After arriving back in U. City, students will participate in a community service project as an example of JFK's famous line "ask not what your country can do for you, but what you can do for your country".
About the Writer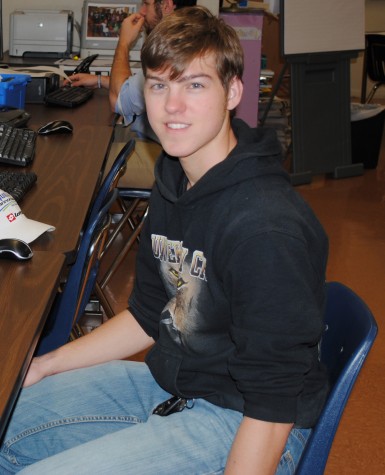 Carl Sechrist, Web Editor
I have been with the newspaper for five semesters now – that's two and a half school years. After learning the ropes in the second semester of sophomore...