Wakanda night it was!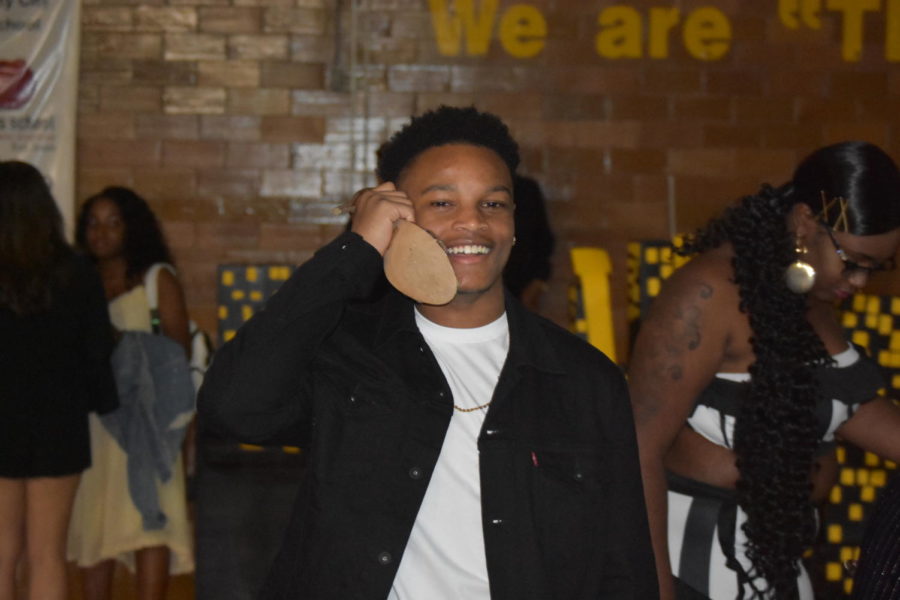 It was a Black Panther kind of night. Themed Wakanda, from the movie "Black Panther," the gym was decorated for the Homecoming dance to match the movie's theme. A handful of students even dressed in various tribal clothes and fabrics. No two outfits were the same as students entered the gymnasium doors. 
"I didn't think anybody would dress up," Malakiah Lawrence, junior, said. "I was excited for the theme, I liked the movie. Dressing up was a little outside my comfort zone. People kept calling me Kodak Black."
Aside from the tribal outfits, students were dressed in everything from sequined two-piece dresses to custom-made ensembles.
"I wore an outfit that was hand made by @young_addy_co, which was a patchwork top in different fabrics and designs and my pants matched my top," Ka'yon Brison, senior, said. "I had glitter all over my chest–my top was like straps."
Everywhere you looked there were smiles and laughs. Couples and friends danced and chilled with one another the whole night. 
"It was a good night to express ourselves," said Alona Jenkins, senior. "It was a good night to dress up and hang out."
Students also joined together to dance to a few throwback jams such as the "Cupid Shuffle" by Cupid, and modern hip hop songs like "That's on Me" by Yella Beezy. 
"When that song came out it was lit," Brison said.
"It was a fun and memorable last Homecoming," Fatimah Olushola, senior, said.